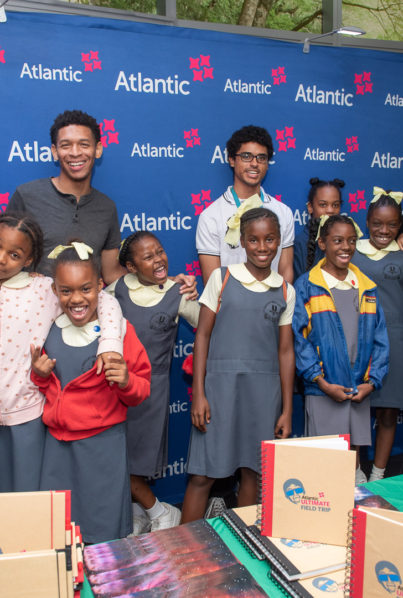 DIGICEL IMAX LAUNCHES SPACE THEMED DOCUMENTARY UNDER THE ATLANTIC ULTIMATE FIELD TRIP
Published on : Wednesday, October 9th, 2019 Categories : Investor News
Written By: Kristina Celestine, Marketing Executive
Digicel IMAX and the Atlantic Ultimate Field Trip launched its newest documentary feature; 'Hidden Universe' on Thursday 3rd October 2019. Hidden Universe is an extraordinary journey deep into space. This documentary adventure brings to life the farthest reaches of our universe with unprecedented clarity through real images captured by the world's most powerful telescopes-seen on-screen and in 3D for the first time. Stunning, high-resolution 3D images of space allow you the moviegoers to explore the earliest galaxies, watch stars being born in vivid clouds of gas and dust, tour the surface of Mars, and witness images of distant celestial structures including stunning views of the Sun. These dramatic new images offer fresh insight into the origins and evolution of the universe.
'Hidden Universe' will now be added to the slate of movies available on the Atlantic Ultimate Field trip. This immersive experience promises to take you on an unforgettable journey through the universe and leaves students inspired to learn more about its mysteries. The film has a run time of 41 minutes and will be shown on the weekdays at 10:00 am and 11:00 am.
Book a school trip now to Digicel IMAX to see this amazing documentary or see any of our other remarkable educational films including; Dream Big: Engineering Our World, Great Barrier Reef, Turtle Odyssey among others.
Atlantic, the official education sponsor, through its partnership with Digicel IMAX is making this unique learning vehicle accessible to all students regardless of their financial situation or location. For more info call 297-0205 or email us at edu@imax.tt. Visit our website at www.cinemaonett.com for details on these movies.